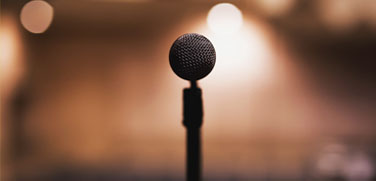 12 Dec

Webinar
Dr. Bansi Dhar Science, Technology and Innovation Lecture Series
The 3rd Dr. Bansi Dhar Science, Technology and Innovation Lecture organized by Shriram Institute for Industrial Research (SRI) was delivered as a webinar by Dr Renu Swaroop, Secretary, Department of Biotechnology, Ministry of Science & Technology, Government of India on the topic: "Building a strong science and technology foundation for a robust innovation ecosystem" on August 03, 2021.
Extract of video from the lecture can be viewed as below:

Dr. Manju Sharma, Chairperson of SRI Governing Board and Former Secretary, Department of Biotechnology, Ministry of Science & Technology, Government of India delivered the Welcome Address.
Shri Alok B. Shriram, Vice Chairman of SRI Governing Board in his introductory speech elaborated on Dr. Bansi Dhar, on whose memory the current lecture series has been instituted.
Dr. Mukul Das, Director, Shriram Institute for Industrial Research, introduced the eminent speaker of the day, Dr. Renu Swaroop and the topic of her lecture.
Dr. Renu Swarup focused on the integration of Science, Technology and Innovation goals in the areas of Climate and Clean Energy, Nuclear, Space, Medicine and Affordable Healthcare, Food and Agriculture, Biological Sciences and Biotechnology, Mobility and Transport and Digital Empowerment into national policies to help in achieving sustained economic and social development. Such harmonization is very significant keeping in view that till 75th year of Independence, India has remarkably achieved success in various key missions like green and white revolutions, space and nuclear science programs, making the country free of polio in addition to achievements in many other areas.
Considering the landmark success, the major emphasis needs to be given to key parameters that govern the global and Indian innovation ecosystems such as research investment, education policy, researcher density, publication output, number of patents registered, and the startup environment. Strength, challenges and opportunities of Indian innovation ecosystems were discussed along with technological advancement that propel social and economic development. Inter alia all aspects the enabling factors for robust innovation ecosystems to be facilitated but not limited to nurturing human capital, investing in physical and technological infrastructure for R&D, protection of IPRs, maintaining a stable, efficient and predictable regulatory environment, augmenting technology transfer framework, provision for market and commercial incentives and legal certainty to protect rule of law.
Comprehensive and intensive illustration have been given on the ecosystem of Biotechnology in India to showcase spectacular achievement of department from 1986 to 2020 to foster discovery and innovation along with development of entrepreneur through accelerating consistent growth in thrust areas like Capacity Building, Research and Development along with Demonstration, Partnerships, Policies and Development of Regulatory Instruments. These elements have demonstrative positive impacts on mankind together with giving catalytic effects towards the success of various national missions.
The key achievements of DBT in the areas of Rice Genome Sequencing, Physical Mapping and Sequencing of Wheat Chromosome, establishment of International Cancer Genome Consortium, creation of International Common Disease Alliance, development of Human Cell Atlast, the OMICS Revolution to propel innovation in the areas of genomics, metabolomics, epigenetics, proteomics, transcriptomics etc.
With changing global demand for designing and optimizing digital transformation of data using the applications of artificial intelligence (AI) and cloud computing, the DBT has created Indian Biological Data Centre to provide one point data access, inter-database search and metadata access. The further need of the hour is to utilize the unexplored applications of Quantum Theory in relevance to Biology for which classical physics is so far unable to give accurate description and hence quenchless research and innovation efforts are required in these aspects.
The lecture concluded with building of innovation ecosystems, while maintaining synergies with Startup India – Make in India and prominent role played by Biotechnology Industry Research Assistance Council (BIRAC) as driving force towards innovative product development and building capacity of incubates.
With an overarching aim to expand the financial landscape of the Science, technology and Innovation ecosystem, each department/ ministry in the central, the state and the local governments, public sector enterprises, private sector companies and startups need to set up a Science, Technology and Innovation (STI) unit with a minimum earmarked budget to pursue STI activities to support government to achieve Startup India – Make in India.
The program ended with passing of Vote of Thanks by Shri K.N.Rao, Senior Member of SRI Governing Board.
---
The 2nd webinar of the lecture series was delivered by Prof. Dr. Krishnaswamy Kasturirangan, The Padma Shri, Padma Bhushan and Padma Vibhushan, Former Chairman, Indian Space Research Organisation (ISRO) on "The Need for a Contemporary Liberal Education" on March 8, 2021.
Extract of video from the lecture can be viewed as below: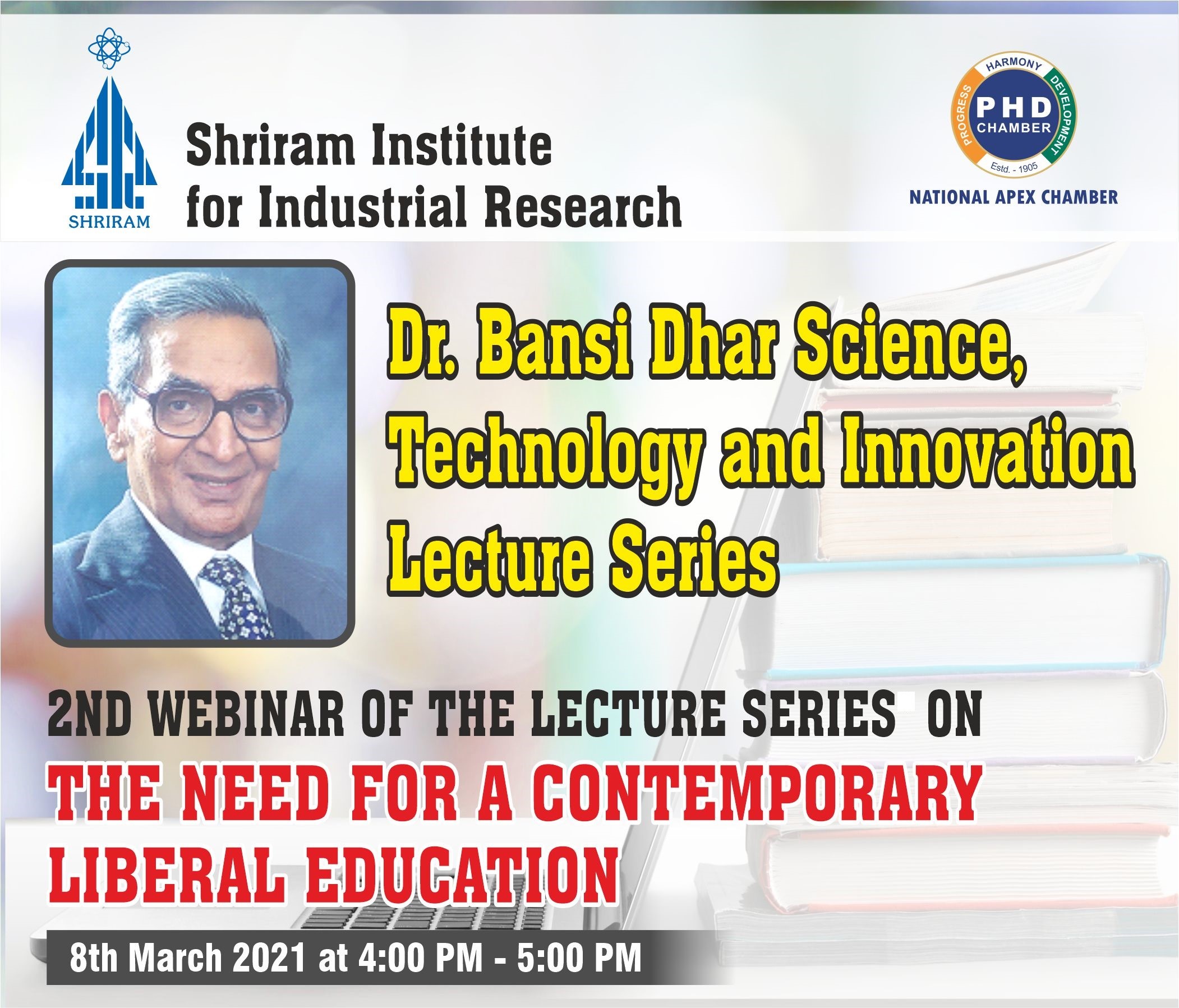 ---
The 1st lecture was delivered by Prof. Neeraj Nischal, Associate Professor, AIIMS, Delhi on "Living With the Virus – The Way Forward" via a webinar on November 26, 2020.
Extract of video from the lecture can be viewed as below: